Anders Behring Breivik : Norway feminist's society has gone too far.

Publié le 30 septembre 2011 par Léonidas Durandal à 0 h 00 min
I believe it would be possible to get out of these determinations by a third way: that of love.
Anders Behring Breivik is right: yes, feminism has destroyed our families, trying to extend the totalitarian control of women in the whole society, yes Islam has two faces: a practice for pacifying society but intolerance for those who are not included, yes cultural Marxism in the West has won, it initiated a hatred of our cultures and thus began a process of collective suicide.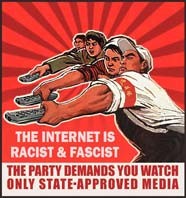 In fulfilling our destiny, could it be possible to fight without having to enter into a series of massacres? Could it be possible that the common sense of the men come back and be accepted in our societies, and why not, that the western men put a little authority and legitimacy in their actions and avoid succumbing to female victimization manipulation. Even if I doubt, even if experience shows me that, of Anders Behring Breiviks are often right in the history, I want to believe that an alternative way is possible.
Anders Behring Breivik defined himself as a non-believer Catholic, as a « cultural Catholic » (he abandoned Protestantism that fails in its lack of unity. The important ideas have been recovered by the Catholic Church). Along the way, I think he missed the main: he failed to cultivate a relationship with God. There is no catholic culture without catholic faith. The non-practicing is alone with the devil, quickly picked up by a bunch of deviant thoughts, here a measureless pride. Anders Breivik Behring built a psychological Tower of Babel from which he will come down soon. The experience has always proved him that he was right, the devil has given him the world in his hands, and alone to fight, he yielded to the temptation, defining himself clearly as the one who brings the light, definition of the fallen angel (p1435) . Going out of a Masonic lodge, Anders Behring Breivik maintains the same relationship to God as Lucifer. Lucifer believes in God but does not want to serve him. He rushes the world which does not deserve God, which does not deserve the Father, he the son of the widow (who has killed the father), he who possess the world while God let him do, he who has gone up above the Father, looking for ad infinitum a limitless gratitude and absolute. Yet, there is a greater force than death in this world, which can beat the devil, there is a greater force than the oppression and than the totalitarian political correctness of some marxists.
If his father does not pose an act of love for his son, he proves him right: Anders Behring Breivik surpasses him by far.
If our own society does not accept his explanation, it proves him right, the clash of the civilizations is inevitable.
If every westerner ignores Anders Behring Breivik, he will have to suffer the consequences of its choices and the result could be a massacre
The devil gains the world by our lacks of love. We don't have to love those ones who are closest from us, but those who are furthest from us, as Jesus taught us. As Anders Behring Breivik, dragons of heaven or of the earth, we must choose. He decided to defend the earth, like the cultural marxists, or the feminists .. They prefere the chaos rather than give up their ideas, and this, to save us. The days when we hadn't choosing, seems over. More and more it will be asked us, even ignorant, to position ourselves and of this position will depend on our salvation and the near future of our societies. In this bloody pell-mell the very notion of good and evil may, once again, become unclear, even for the most enlightened of us. Before that, let's see if we can eradicate the feminism and the cultural Marxism, or if they persist in their totalitarian folly. Try to live with Islam : without promoting massive immigration which is used to empty the working masses of all their energies in atrocious conditions. Just try to stay as long as we can, human, if it is allowed to us.