The extension of the gender theory in the new DSM 5, the classification of psychiatric diseases.

Publié le 14 juin 2013 par Léonidas Durandal à 0 h 00 min
itself a deep denial of the child's reality, of its needs and of our nature as human beings. Similarly, not need of this special case to find that the classification of psychiatric diseases has been gradually upset to allow children to change sex. But what is the real consent of a child? Does his desire can be treated as this one of an adult ? We see here that the assimilation of the desire of the child to this one of an adult results of an immaturity described above, which inevitably leads to a pedophile reasoning. Adults that are becoming crazy, suggest to the child his gender and his identification. They unconsciously convinced him or because of the situation, that he must follow their desires, and they lock him in a bigger confinement than their.
Before his sex change, Thomas was really ill at ease (and we understand him. Look at the two women who surround)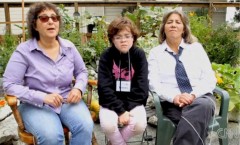 Look at the pretty Tammy's smile who became happy after his surgery ! Another great (marketing) success for our beloved Algibiti: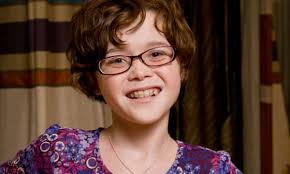 Hopefully that she does not end up like David Reimer, the first guinea pig of the gender theory who ended up his life in committing suicide because of her/his change of sex :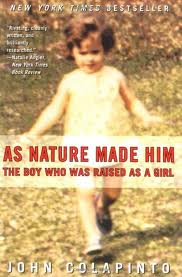 Objectively.
The APA has become an organ of collaboration of the LGBT lobby (and maybe not only), perverted.
Get out of the differentiation.
In the coming years, it would be time that Catholics are addressing this scientific issue and define categories with respect to moral criteria, to the good and the bad that are expected in a society, without obliterating the objective scientific evidence of a serious work. A social science can not guide herself alone and define immanent criteria for social life. In all cases, it fails to do it, becoming a mere balance of power between political categories. In this game, the powerful prevails and requires that all other adopts his way of thinking or his behaviours, whether deviant or not. The Catholic religion will have to prevent this deviance by weighting the right of the strongest by the worry of truth, the human experience in the light of our particular and profound culture.
1 DSM 5, summarize of the APA, may 2013.
2 The explanation on the DSM 5 for the association itself.
4 The New York daily news from the 15 may 2013