Rocky Balboa : Why do men fight ?

Publié le 16 novembre 2011 par Léonidas Durandal à 0 h 00 min
of many dangers, long before he becomes aware of it. Here, it is women who initiate him at feelings, who precede him, transforming him in them toy, even if he does not realize it in the script. This lack of understanding will reach its peak in the episode 6. Unaware of his role as man, and of the need of a moral, he presents us an image of an unmarried mother victimized, where the biological father of the child is fully ignored, and where Rocky will play the saviors. Of course, the child of the unmarried mother will give him a good reception and this joyous reconstitued family will union around the boxing ring. Idyllic, but very far from reality (except perhaps for the richs for whom some greedy women are ready for all dishonest compromises in order to save themselves of material worries of a normal life). Of course, he could not divorce the Adrian perfect, who died in mysterious circumstances. However, as Adrian, the perfect unmarried mother will reassure Rocky in front of the difficulty, « you are master of your life, you're the sole judge », Rocky requiring the approval of the women around him.
The evolution of Adrian, the evolution of our consciousness of the women in our human life:
Rocky 1, the timid Adrian who certainly contains a very rich personality!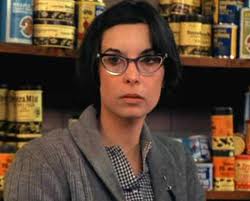 Rocky 2: Adrian takes the bull by the horns:

Rocky 3: Adrian guides Rocky beyond his own fears. His winning machine is seized:


Rocky 4: opposition of the couples or of the evil twins? The game of the mirror …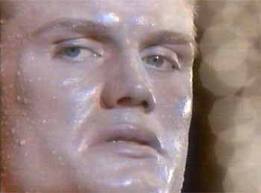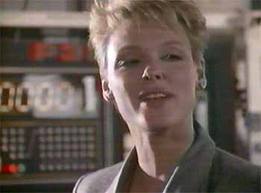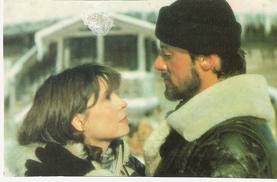 Rocky 5: Adrian prevents mediatic hunting, she anticipates the error of Rocky, she is finally morally superior to Rocky: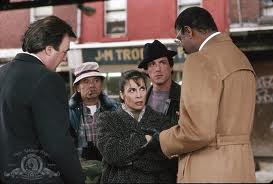 Rocky 6: the Adrian perfect died. She is replaced by his double, a poor unmarried grieving mother just as much manipulative as the first: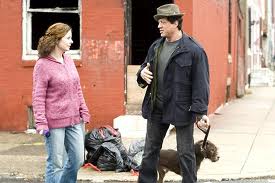 Finally, why do men fight?
The whole success of the series is based on the absence of clichés. Anyway Rocky has a small anti-hero side. But when he want to explain the feelings, Sylvester Stallone show us a Rocky with a lot of gaps. Rocky does not lead the small boat of the couple. Rocky gradually becomes aware of this, but this piecemeal understanding will not protect Sylvester Stallone of a personal failure. He will divorce three times and will feed so many ex-families, reproducing relentlessly the model he inherited from his father.
Through this series, Sylvester Stallone gives us some keys to move forward in our lives. But now we must go further and we must fight in another way. Rocky fights for Adrian and with the help of God. But this idyllic period that ran from the Middle Ages to the present day is over. It is clear that today it is becoming increasingly difficult to rely on our women. The possibility to use our social position in case of conflict, no longer exists at all. Thus, we are like little sparrows facing cats, because our moral foundation is very weak compared to that of women. The men of ancient times, certain of them, were fighting for the love of the lady, who, in exchange for his man's commitment and his work, offered him children and a sweet home. The men comprehended the strength of women gradually, often subjected, but certain to survive because of the need that his wife had to maintain her work force operative (her husband) at a good level. Today the counterpart fades. Women still need men, but they have used the public state to extort money without their consent and without having to justify their actions. The men themselves, poor fools, are still fighting for the love of the lady, and even now for the unmarried mother. Their slavery, which knew a semblance of parity when monetary relations were direct, becomes complete now that women ignore more and more the need that they have of men. And men accept their domestic tyranny small, well educated, better and better every year. They will feed another witch, when the first will be satisfied, by money, by a child, « >